Back to Events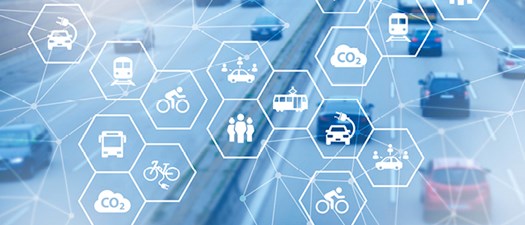 2022 UGA Electric Mobility Summit
Thursday, April 28, 2022
at
6:00 PM (EDT)
to Friday, April 29, 2022 at 3:00 PM (EDT)
Event Details
Driving Georgia's Future

Georgia is fast becoming a hub of investment and activity in electric mobility. With a vibrant multi-modal transportation network that includes Atlanta-Hartsfield Jackson International Airport, the Port of Savannah, and an extensive road and rail network, the state is poised to be a leader in the adoption of electric mobility technologies for the benefit of the health and resilience of our communities. This inaugural meeting will focus on how the integration of electric mobility in our communities will change our state, the educational programs that we will need to support the growth, and the future of electric mobility in Georgia and beyond its borders.
Agenda
THURSDAY, APRIL 28
Delta Innovation Hub - 210 Spring Street, Athens, GA

E-Mobility Showcase and Reception
6:00 - 7:30 p.m.
Opening Remarks: Commissioner Tim Echols, Georgia Public Service Commission


FRIDAY, APRIL 29
Mahler Hall – Georgia Center - 1197 S Lumpkin Street, Athens, GA

Arrive / Continental Breakfast
7:30 a.m.

Welcome and Opening Remarks
8:10 a.m.

Opportunities for E-Mobility Technologies
8:30 a.m.
Stephanie Gossman, Electric Transportation, Georgia Power Company
Russell McMurry, Commissioner, Georgia Department of Transportation

Roundtable 1: Perspectives from the E-Mobility Industry
9:30 a.m.
Stuart Countess, President & CEO, Kia Georgia, Inc.
Joe George, President, Cox Automotive Mobility Solutions
Steven Jahng, Director of External Affairs and Social Value, SK Battery America
Lincoln Wood, Electrification Policy Manager, Southern Company

Break
10:45 a.m.

Education Pathways for E-Mobility: Existing Programs and Future Needs
11:00 a.m.
Steven Ferguson, Chief Information Officer, Technical College System of Georgia
Art Recesso, Chief Innovation Officer, University System of Georgia

Lunch / Networking
Noon

Roundtable 3: A New Mobility Era
1:30 p.m.
​Anne Blair, Director of EV Policy, Electrification Coalition
Elyse Hart, Assistant Manager, EV Training and Integration, EV Ecosystem, GM
Roger Lin, Vice President of Marketing & Government Relations, Ascend Elements, Inc.
Andrew Sunderman, Senior Manager, Product Management, Global Farming Solutions, AGCO Corporation

Closing Remarks
2:45 p.m.