Back to Events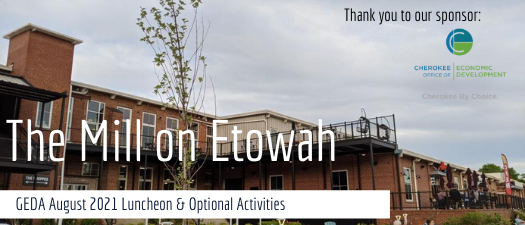 August 2021 Luncheon at the Mill on Etowah
Registration for this event closes at 4:00 pm on August 5, 2021.
Monday, August 9, 2021
Event Details
Program
The Mill on Etowah is an adaptive re-use development in downtown Canton spearheaded by Penn Hodge and Grant Schmeelk, Partners/Developers of The Mill on Etowah. This project was awarded the Deal of the Year by the Georgia Economic Developers Association (GEDA) in the large community category in 2019. At this luncheon, we will hear from Grant Schmeelk, one of the developers, Spencer Nix, Co-Founder & CEO, Reformation Brewery, which is headquartered here, and Misti Martin, CEcD, President of the Cherokee Office of Economic Development (COED).
Come and hear about the project from several angles. Grant Schmeelk will share his experience and the current status of the project. Spencer Nix of Reformation Brewery, a Small Business Rock Star Award-Winner will share his experience as an anchor tenant before and after the redevelopment of The Mill. Also, Misti Martin will share COED's involvement with the project. It has been a very unique, challenging, and successful project.
Also, there are a number of activities after the luncheon for members to participate in, from a tour of the facilities to beer and tequila tasting. Make time in your schedule to enjoy some of the hospitality of Canton and Cherokee County. There is a nice Hampton Inn nearby for those wanting to stay overnight before and/or after the day's events.
Click Speakers to see speaker photos and bios.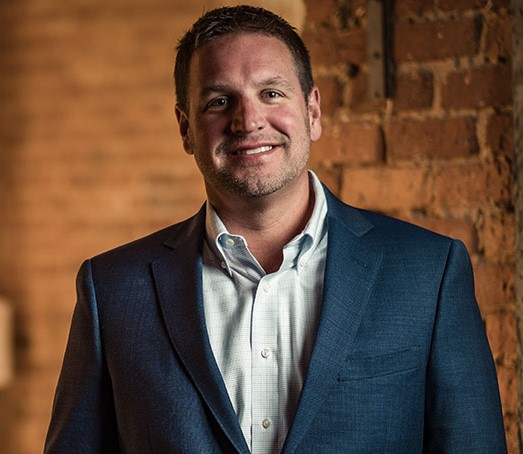 Grant Schmeelk is a native of Georgia and a graduate of Valdosta State
University where he received his BBA in Finance. Schmeelk co-founded Community Business Bank in 2008 and sold it in 2016 to what is today, Bank of the Ozarks. He is currently President and CEO of Bagwell & Spears, Inc. a commercial real estate development company focused on the convenience store industry with holdings in Georgia and South Carolina. Bagwell & Spears was founded by his family in Canton, GA in 1922. He is also a partner at Dime, a business services company with investments in software and operating companies focused on accounting and payment processing. Schmeelk partnered with Penn Hodge in 2014 and began re-developing value add commercial buildings. Most recently, the two repurposed The Mill on Etowah, a 250,000 square foot mixed-use development in Canton, GA.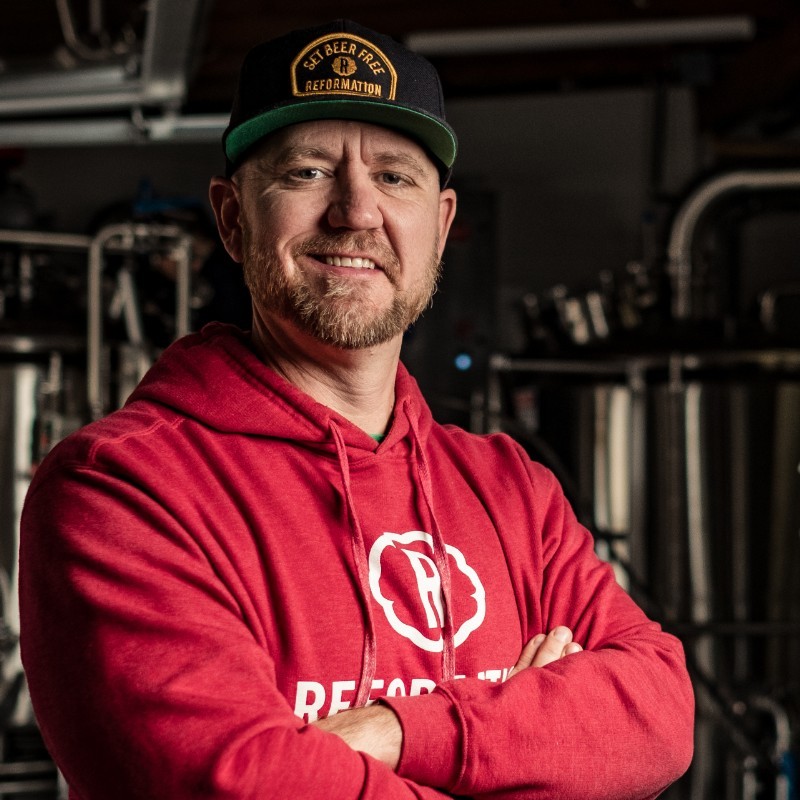 Spencer Nix CEO & Co-Founder of Reformation Brewery is a Cherokee County native. A graduate of the University of North Georgia, his dedication and love of the North Georgia region is evident. Nix is a former pastor and founder/director of a non-profit ministry, Grace to the Nations. He started Reformation Brewery with Nick Downs in 2013. Nix and Downs have grown Reformation's presence into three locations – one of which was the anchor tenant in The Mill on Etowah. The pair have received many accolades, including the Georgia Small Business Rock Star Award and Cherokee's Entrepreneur of the Year Award. Spencer is an avid mountain biker and lifelong fan of Georgia Tech and Atlanta sports.
Misti Martin, CEcD, serves as President & CEO of the Cherokee Office of Economic Development (COED). Early in her career, Martin worked for the Cherokee County Chamber & Development Authority and the Carl Vinson Institute of Government at the University of Georgia (UGA). She was President & CEO of the Covington-Newton County Chamber before assuming her current role in 2004.
Misti graduated from the Terry College of Business at UGA and earned her MBA from Troy University. She is a former co-chair of the Atlanta Regional Marketing Alliance and serves as Director of the North Atlanta Venture Mentoring Service (NAV), Georgia's first sister program to the MIT Venture Mentoring Service. Martin and the COED team, with support of their public-private partnership, founded the Be Pro Be Proud Georgia Initiative.
Misti served as the 2012 Chair of the Georgia Economic Developers Association and is the 2020 recipient of the Rip Wiley Award for Professional Excellence. She was selected as one of the Top 50 Economic Developers in North America and has been featured as one of Georgia Trend's 40 Under 40 and as a Notable Georgian.
Pricing
Member Pricing - $45.00
Non-Member Pricing - $60.00
Optional Activities
Purchase 1 ticket when you register to participate. These events run concurrently.
Beer Tasting at Reformation Brewery includes one beer flight for the tasting with up to 20 beers on tap to choose from. Begins at 2 pm. Price: $15.00 per person
CaliFino Tequila - Georgia tasting. Begins at 2 pm. Location to be announced. Price: $22.00 per person
Tour of the Mill at Etowah. Begins at 1:30 pm at the side of the stage after lunch. Price: FREE, no registration needed.
Hotel Information
If you would like to book a hotel room for this event, the closest, best option is the Hampton Inn in Canton, Georgia. The address is 710 Transit Ave., Canton, GA 30114.
Agenda
August 9
10:45 AM - 12:00 PM

Registration

11:00 AM - 12:00 PM

Networking Hour

12:00 PM - 1:30 PM

Luncheon with Program

1:45 PM - 4:00 PM

Optional Activities
For More Information: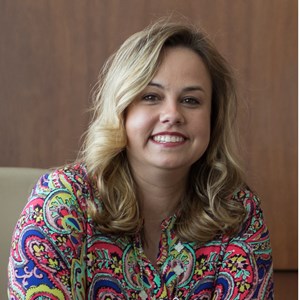 Kelly McLendon
CAE
Manager of Member Services
Georgia Economic Developers Association
(404)962-4110
Thank you to our sponsor:

Consent to Use of Photographic Images:
Registration and attendance at, or participation in, GEDA meetings and other activities constitutes an agreement by the registrant to GEDA's use and distribution (now and in the future) of the registrant or attendee's image or voice in photographs, videotapes, electronic reproductions, and audiotapes of such events and activities.
Cancellation and Refund Policy:
A registrant who does not submit a written cancellation, or attend the Annual Conference, is considered a "No Show." No-Shows are not eligible for refunds or credits and are still liable for outstanding balances.

Those who are ill and have a doctor's excuse or have a death in the family will be excused.

The last day to receive a refund of registration fees paid is the close of business (5:00 p.m.) seven days before the Annual Conference begins.

Substitutions will be accepted at any time.

All cancellation requests must be received in writing (email or hard copy) and must be received by the stated cancellation deadline.

Refund requests must include the name of the attendee.

When possible, refunds will be credited back to the original credit card used for payment.

For those who have registered and choose the "bill me" or "pay by check" option, they are still subject to the refund policy.
Liability Waiver:
Waiver and Release of Liability – Please Read Carefully
I acknowledge that I am voluntarily participating in an optional, outdoor recreational activity that has inherent risks, dangers, and hazards, and my participation in such activities and/or use of equipment is voluntary.
I, on behalf of myself, my representatives, and my heirs, hereby voluntarily agree to release, waive, discharge, and hold harmless the Georgia Economic Developers Association (GEDA) officers, board of directors, committee chairs, members, and employees from any claims, actions or losses for bodily injury, property damage, or wrongful death.
I HAVE READ THE ABOVE WAIVER AND RELEASE, AND BY SIGNING IT AGREE I INTEND TO EXEMPT THE GEORGIA ECONOMIC DEVELOPERS ASSOCIATION (GEDA) OFFICERS, BOARD OF DIRECTORS, COMMITTEE CHAIRS, MEMBERS, AND EMPLOYEES FROM LIABILITY FOR PERSONAL INJURY, PROPERTY DAMAGE, OR WRONGFUL DEATH.
Please check the box as part of your registration.