Back to Events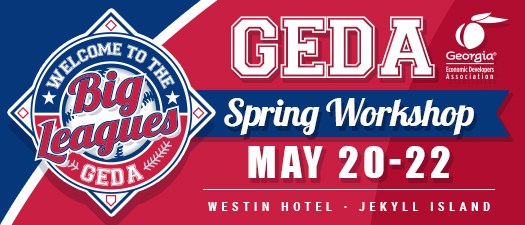 GEDA 2020 Spring Workshop - Canceled
This event was canceled due to COVID-19.
Wednesday, May 20, 2020
to Friday, May 22, 2020
* Registration open until 5/13/20 at 12:00 PM ()
Event Details
Book your group rate for Georgia Economic Developers Association
You will find the information for your online reservation link below. If you have questions or need help with the link, please do not hesitate to ask. We appreciate your business and look forward to a successful event.
Event Summary:
Georgia Economic Developers Association
Start Date: Sunday, May 17, 2020
End Date: Monday, May 25, 2020
Last Day to Book: Sunday, April 26, 2020
Hotel(s) offering your special group rate:
The Westin Jekyll Island for 190 USD - 290 USD per night
Book your group rate for Georgia Economic Developers Association
---
Registration & Optional Activity Pricing:
Click "Registration Options" above in green to see event pricing.
Detailed Schedule of Events:
Keynote:
Jesse Cole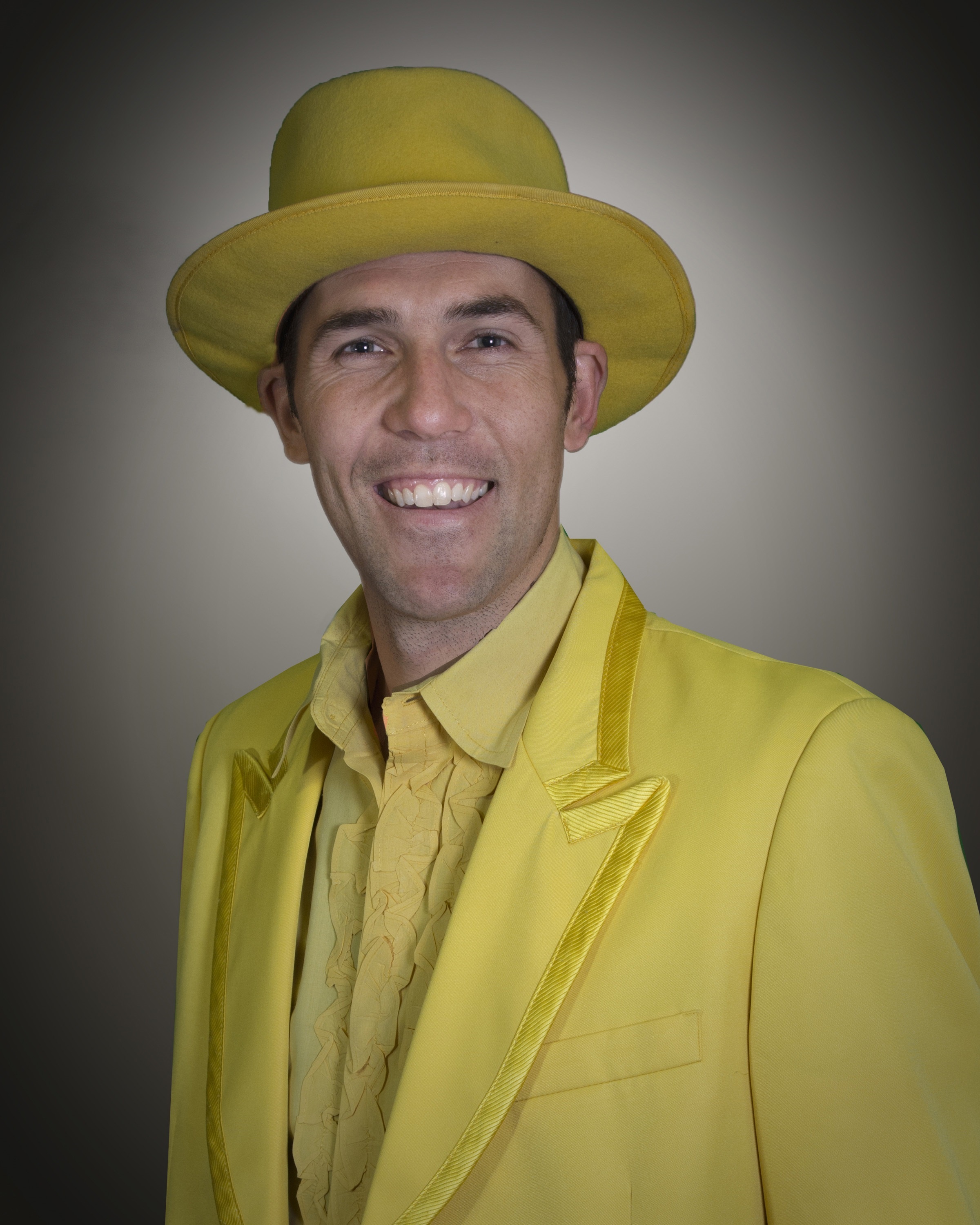 Jesse Cole is the founder of Fans First Entertainment and owner of the Savannah Bananas.
His teams have welcomed more than 1 million fans to their ballparks and have been featured on MSNBC, CNN and ESPN. Cole's teams have been awarded Organization of the Year, Entrepreneur of the Year, Business of the Year and have won three CPL Championships.
The Savannah Bananas currently have sold out every game for three straight seasons and have a waiting list in the thousands for tickets.
In 2018, Fans First Entertainment made the INC 5000 list as one of the fastest growing companies in America.
Jesse released his first book "Find Your Yellow Tux – How to Be Successful by Standing Out" in January of 2018. The book launched #1 in three categories on Amazon and has been sold in 18 countries. Staying true to his mantra, " Whatever's Normal, Do the Exact Opposite," Cole launched the book with a World Book Tour….at Epcot.
Cole believes to be successful you need to Stand Out and Be Different. He releases daily videos and blogs on LinkedIn and FindYourYellowTux.com. He is passionate about creating attention, loving your customers more than your product and loving your employees more than your customers.
Cole is the Host of the Business Done Differently Podcast.
Optional Thursday Activities:
Wiffle Ball on the Jekyll Island Convention Center Lawn:
This will be a wiffle ball game for all levels of play on the Jekyll Island Convention Center Lawn. You will eat lunch on your own before you go. This activity is free of charge. Start Time TBD.
Golf at Jekyll Island Club:
Boxed lunch will be provided. Shotgun start at 12:30 pm. $105.00
Georgia Ports Authority Tour - Brunswick:
Transportation and Boxed Lunch will be provided. Tour vans will leave at 12:30 pm from the Westin Valet Station. The bus will return you to the Westin valet station upon your completion. $15.00
UGA MAREX Coastal Expedition: - CANCELLED
Rum, Wine and Beer Tour (Rum and Wine tasting)
You will pick up a boxed lunch at the front of the Westin and Board a bus at 12:30 pm. The bus will take you to the start of the tour where you will tour Richland Rum and have a rum tasting, then you will go to Silver Bluff Brewery where you will tour the brewery, and then you will go to Rabbiteye Wine for a tour and tasting. Then you will board the bus and return to the Westin. $70.00
For More Information: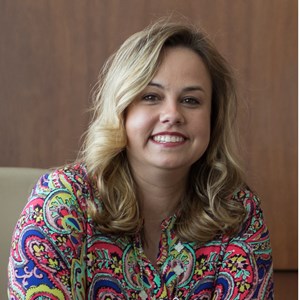 Kelly McLendon
CAE
Manager of Member Services
Georgia Economic Developers Association
(404)962-4110
Concent to Use of Photographic Images:
Registration and attendance at, or participation in, GEDA meetings and other activities constitutes and agreement by the registrant to GEDA's use and distribution (now and in the future) of the registrant or attendee's image or voice in photographs, videotapes, electronic reproductions and audiotapes of such events and activities.
Cancellation and Refund Policy:
A registrant who does not submit a written cancellation, or attend the Spring Workshop, is considered a "No Show." No-Shows are not eligible for refunds or credits, and are still liable for outstanding balances.
Those who are ill and have a doctor's excuse or have a death in the family will be excused.
The last day to receive a refund of registration fees paid is the close of business (5:00 p.m.) seven days before the Spring Workshop begins.
Substitutions will be accepted at any time.
All cancellation requests must be received in writing (email or hard copy) and must be received by the stated cancellation deadline.
Refund requests must include the name of the attendee.
When possible, refunds will be credited back to the original credit card used for payment.
For those who have registered and choose the "bill me" or "pay by check" option, they are still subject to the refund policy.
Liability Waiver:
Waiver and Release of Liability – Please Read Carefully
I acknowledge that I am voluntarily participating in an optional, outdoor recreational activity that has inherent risks, dangers and hazards, and my participation in such activities and/or use of equipment is voluntary.
I, on behalf of myself, my personal representatives and my heirs, hereby voluntarily agree to release, waive, discharge, and hold harmless the Georgia Economic Developers Association (GEDA) officers, board of directors, committee chairs, members, and employees from any and all claims, actions or losses for bodily injury, property damage, or wrongful death.
I HAVE READ THE ABOVE WAIVER AND RELEASE, AND BY SIGNING IT AGREE IT IS MY INTENTION TO EXEMPT THE GEORGIA ECONOMIC DEVELOPERS ASSOCIATION (GEDA) OFFICERS, BOARD OF DIRECTORS, COMMITTEE CHAIRS, MEMBERS AND EMPLOYEES FROM LIABILITY FOR PERSONAL INJURY, PROPERTY DAMAGE OR WRONGFUL DEATH.
Please check the box as part of your registration.
Sponsorship Packages:
Click here to learn about and purchase sponsorships.
Many thanks to our generous sponsors!
Presenting Sponsor: