Back to Events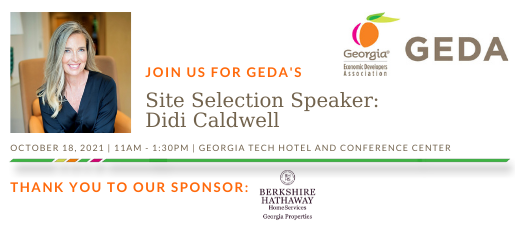 GEDA 2021 October Luncheon
Online Registration for this event is now closed. Walkup seats available.
Monday, October 18, 2021
* Registration open until 10/13/21 at 12:00 AM ()
Event Details
Program
Register today to hear Didi Caldwell, Founder and Principal of Global Location Strategies at the GEDA October monthly luncheon. Lonnie Smallwood, GEDA Business Recruitment Chair, has coordinated the program, and we are excited to welcome Didi!. This event will be held at the Georgia Tech Hotel on Monday, October 18th. Thank you to Wylly Harrison and the Berkshire Hathaway HomeServices Group for their sponsorship!
Speaker Biography: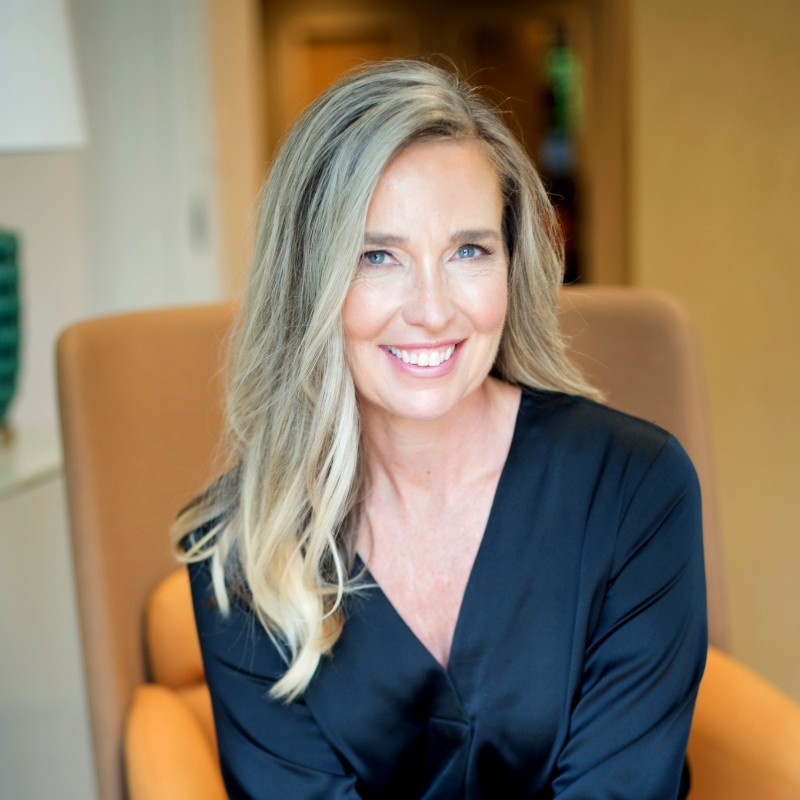 While working as an intern for Fluor Daniel in Buenos Aires, Argentina in 1997, Didi Caldwell had a chance encounter that would change the direction of her career. Less than a year later, she became a consultant with Global Location Strategies, then a part of Fluor's organization in Greenville, SC. Site selection consulting combines the things that Didi loves most- helping clients make important decisions, constantly learning new things, and travel.
For most of the last 20 years, Didi has dedicated herself to assisting corporations with their location strategy – where and how to deploy their assets around the world. She has worked on projects in a multitude of industries, but her expertise and passion are in large manufacturing and heavy industrial projects. Since 1998, she has personally conducted location advisory services in more than 30 countries for both domestic capital investment and foreign direct investment projects.
During the mid-2000s, Didi took a brief hiatus from site selection when she was President of a capital advisory firm assisting K12 educational institutions with assessing and financing their capital needs. During that time she helped arrange the financing of nearly $1 billion in K12 schools.
Didi is a graduate of both Clemson University, where she received her undergraduate in Architecture, and the University of South Carolina, where she received an International MBA from the prestigious Moore School of Business. She roots for both schools, except that one Saturday after Thanksgiving, when her blood runneth orange.
Didi speaks Spanish and is a proud citizen of both the United States and Australia. She is married to Eduardo and together they have four children, Ricardo, Gabriela, Gabriel, and Jonas. When not traveling around the world for work, she spends her time traveling around the world for pleasure, catching as many baseball games and long, scenic runs as possible.
Parking
Ample Self Parking (1,500 space parking garage connected to the hotel) $15 daily (one-time access); $18 for unlimited in/out access. Prices are subject to change.
October 2021 Event Pricing
| | | | |
| --- | --- | --- | --- |
| | Early Registration | Regular Registration | Late Registration |
| Dates | Until 9/30/2021 | 10/1/2021-10/10/2021 | 10/11/2021-10/18/2021 |
| Member Pricing | $40.00 | $45.00 | $50.00 |
| Non-member Pricing | $55.00 | $60.00 | $65.00 |
Agenda
October 18
10:45 AM - 12:00 PM

Registration Open

11:00 AM - 12:00 PM

Networking

12:00 PM - 1:30 PM

Lunch and Program
For More Information: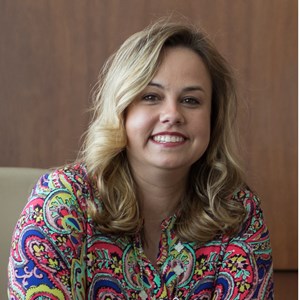 Kelly McLendon
CAE
Manager of Member Services
Georgia Economic Developers Association
(404)962-4110
Thank you to our sponsor: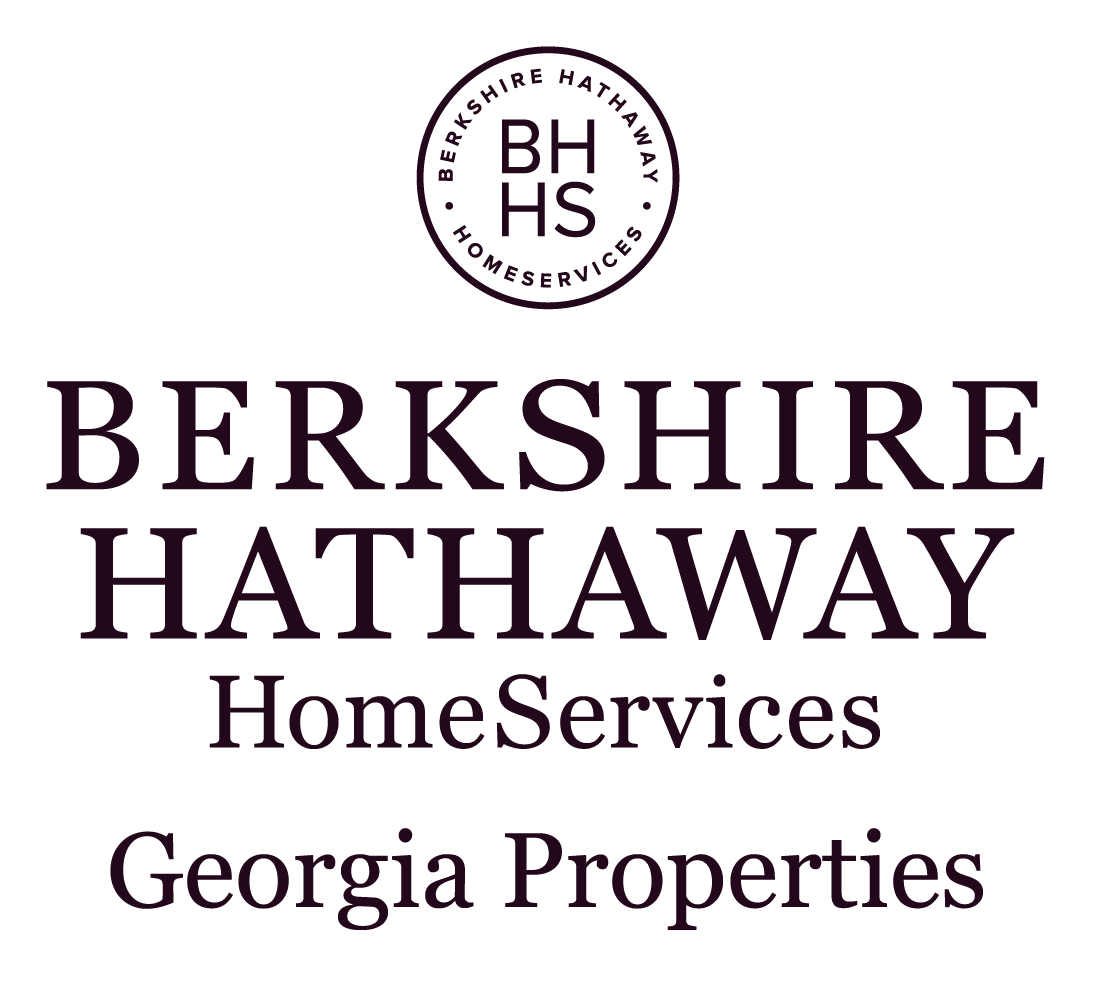 CANCELLATION, REFUND, and NO-SHOW POLICY
·A registrant who does not submit a written cancellation, or attend the luncheon, is considered a "No Show."No-Shows are not eligible for refunds or credits and are still liable for outstanding balances. Those who are ill and have a doctor's excuse or a death in the family will be excused.
·Substitutions will be accepted at any time.
·There will be no refunds or credits for cancellations after the close of business (5 p.m.) on seven days prior to the event.
·All cancellation requests must be received in writing (email or hard copy) and must be received by the stated cancellation deadline.
·Refund requests must include the name of the attendee.
·When possible, refunds will be credited back to the original credit card used for payment.
·For those who have registered and choose the bill me or pay by check option you are still subject to the refund policy