Spring Workshop 2019 Speakers & Panelists
These speakers are in alphabetical order.
Allan Adams
Small Business Development Center
Mr. Adams has served with the Small Business Development Center in several capacities. These include roles with the Minority Business Division, the International Trade Division, and the Rural Economic Development Program, as well as serving as Associate State Director. Additional experience includes positions as an Associate Director at the Carl Vinson Institute of Government and as a staff member in both the U.S. Senate and the U.S. House of Representatives. He is a member of the Georgia Economic Developers Association and the national Association of Small Business Development Centers.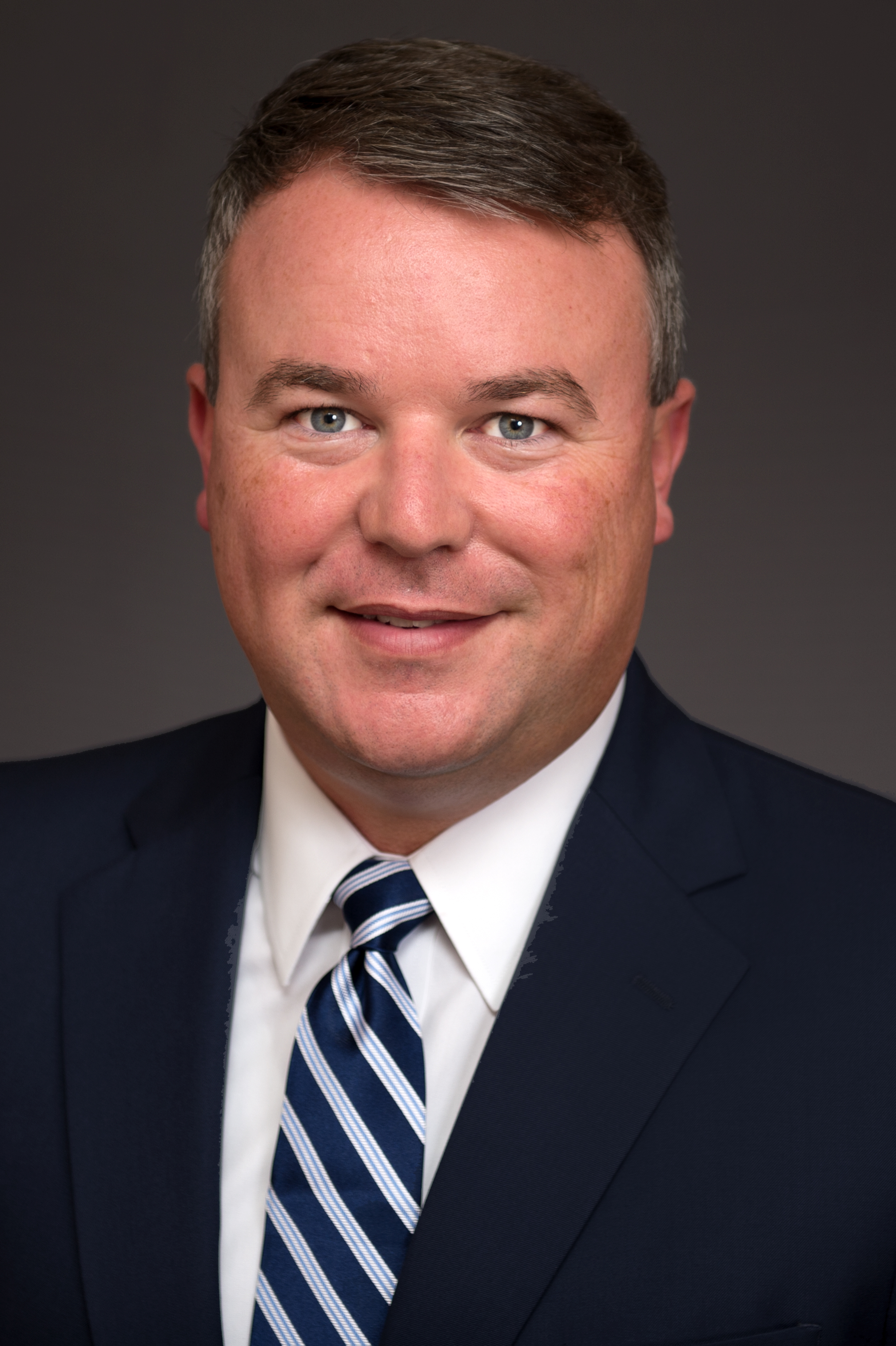 Spiro Amburn
Chief of Staff. Office of the Speaker, GA House of Representatives
Over 20 years of service in public administration, politics, advocacy and management. Chief of Staff for Speaker David Ralston and oversees a workforce of approximately 100 employees of the House of Representatives. Prior to this role, worked as the Director of Legislative Services for the Georgia Department of Juvenile Justice and also as a Legislative Deputy for Governor Sonny Perdue. Additional experience includes political campaign management, and public policy advocacy for trade associations at the local, state and federal levels. Named to ZPolitics Capitol Faces Power 60 and James Magazine Most Influential Staffers. Bachelor's Degree from Kennesaw State and Master's Degree from the University of Georgia. Leadership Georgia Class of 2013. Serves on KSU Political Science Advisory Board. Native of Fannin County. Resident of Cherokee County.
Danny Bivins
Senior Public Service Associate, The University of Georgia Carl Vinson Institute of Government
Danny Bivins is a Senior Public Service Associate with The University of Georgia's Carl Vinson Institute of Government. Mr. Bivins specializes in working with downtowns utilizing an asset based community development approach and currently coordinates downtown development projects for the Institute of Government. His efforts through the Georgia Downtown Renaissance Partnership have led to the successful implementation of sustainable community redevelopment initiatives.
Mr. Bivins coordinates the Downtown Develop Authority Training for the Carl Vinson Institute of Government with its downtown development partner The Georgia Municipal Association and the Georgia Cities Foundation. He has experience in design, historic preservation, planning, quality growth, regional planning and strategic planning. A native Georgian, Mr. Bivins holds two degrees from the University of Georgia, a Bachelor of Science degree in History and a Master's degree in Historic Preservation. In addition to his studies at UGA, Mr. Bivins has lived and studied at Portland State (Oregon), Hunter College (NYC), University of Charleston (SC) and Avignon, France. In 2009, Mr. Bivins was recognized as one of Georgia Trend Magazine's 40 Under 40.

Dana Brewer
Director of Research, Georgia Department of Economic Development
Dana Brewer is the Director of Research in the Global Commerce division of the Georgia Department of Economic Development (GDEcD). As Director of Research, Dana leads the team which responds to prospect information requests and researches industry trends, business climate factors, and other considerations to support the state's Global Commerce team. In the almost seven years that Dana has been the state's Global Commerce Director of Research, Georgia has been ranked as the #1 State for Business for six years in a row.
Dana brought to her role at GDEcD almost 10 years of experience conducting economic and community development research and strategic planning for communities throughout the Southeastern United States. Through her previous work as a project manager on the community economic development services team at the Georgia Institute of Technology and a project analysist with Atlanta-based economic development consulting firm Market Street Services, Dana developed a specialty in identifying innovative approaches to sustainable economic development, addressing workforce development needs, and conducting target industry analyses and impact assessments.
Dana served as a research contributor for the fourth and fifth editions of Planning Local Economic Development: Theory and Practice, authored by Drs. Ed Blakely and Nancey Green Leigh. Dana holds a bachelor's degree in public policy from Duke University and a master's degree in city and regional planning from Georgia Tech.
Jason Broadwater
Founder & President, RevenFlo
I am married to a wonderful person named Dicksy. We have two wonderful children named Drake and Rosey. Our family is mostly in York County. My wife and I grew up here and were away for about 10 years. We came back and built our home here. I started my business as a writing business and have evolved it into a web marketing firm (RevenFlo). I have become very involved over the years in economic and community development. I have written and spoken on the topic many times and continue to do so. Music is a big part of my life. I play music at work and at home. I have been in bands most of my life, but have gone large breaks between them as an adult. I have always written creatively as well. My degrees are in creative writing. I am always working on a book (at different paces, at different times). I love to create things that have positive effect.
Kathy Carlisle
CEO, THINC College and Career Academy
Dr. Carlisle is currently the CEO of the THINC College and Career Academy, a Troup County charter school program which opened August 2015 for 9th -12th grade students interested in Mechatronics, Engineering, Energy, Healthcare, Business and Marketing career pathways.
From 2010 – 2014, she worked with Goodwill Industries of the Southern Rivers, Inc. as the Director of Mission Services. She provided leadership for 4 Training Centers and 9 Career Centers serving over 30,000 job seekers and individuals with disabilities in Columbus, Albany, Carrolton, Valdosta, GA, and Auburn, Alabama.
Dr. Carlisle worked for Columbus State University (CSU) for 14 years - 8 years as the Dean of Enrollment Services (2001-2009), and 6 years as the Director of Human Resources, (1996-2001). She served on the President's executive team for eight years, providing leadership and strategic direction for the several departments.
Dr. Carlisle graduated from Auburn University in 2005 with a Doctorate in Adult Education. She earned a Masters in Public Administration from Columbus State University, and a Bachelor of Science in Human Services from Troy State University.
Dean Collins
President, Point University
Dean Collins is a 1979 graduate of Point University and began his tenure as Point's president in 2006. During Mr. Collins' time as president Point has achieved record enrollment, exceeding 2,200 students for the first time in its history.
The University was founded in 1937 as Atlanta Christian College and became Point University in 2011. In 2012, Point relocated its traditional campus to West Point, GA, to accommodate enrollment growth. In 2014, Point launched its online programs and in 2016 launched graduate degree programs.
In 1979, Mr. Collins founded Auburn Christian Fellowship at Auburn University, a nondenominational campus ministry that continues to thrive today. Mr. Collins founded New Directions Counseling Center in Atlanta in 1989. In 1996, Mr. Collins began his tenure as vice president of human resources with CheckFree Corporation overseeing human resources functions for 3,000 employees, until founding DC Consulting in 1999.
Away from work, Mr. Collins has served as a board member with numerous organizations and is often called upon as a guest lecturer in business, educational, church and civic organizations.
Raised in Tampa, FL, Mr. Collins now resides in Lanett, AL, near the Point campus, with his wife, Penny. He has four children and four grandchildren.
Matt Colvin
Executive Director, Economic Development, University System of Georgia
Matt just recently began with the Board of Regents of the University System of Georgia as its Executive Director of Economic Development. Before his start at USG, he was the State Initiatives Director for Georgia's Office of Workforce Development - whose primary function is to ensure that the state's workforce development efforts align with the economic realities of the marketplace and what businesses need to grow and thrive in Georgia. That work included a number of state-led programs seeking to meet the workforce needs of Georgia companies and aligning education and training toward in-demand jobs.

Matt previously served as a Business Development Associate with Electric Cities of Georgia in their Economic and Community Development - working alongside various stakeholders in the public and private sectors to bring job creation and capital investment to Georgia communities. Matt collaborated with domestic and international business leaders and company executives to locate or expand their business in Georgia – through market research, site selection assistance, and coalition building between state and local representatives.

Prior to joining ECG, Matt served as External Affairs Manager for the Georgia Chamber of Commerce and Broadcast Director for the Georgia State Senate. These roles provided Matt a strong understanding of Georgia's diverse private sector and the top legislative and policy issues relating to economic development – as well as the resources needed to effectively grow the state's business community and create jobs in Georgia.

A 20-year Georgia resident, Matt received Bachelor of Arts degrees in Political Science and Broadcast News from The University of Georgia, and a Master of Business Administration degree at UGA's Terry College of Business.

Matt and his wife Blair currently reside in Acworth with their children, Jack, Andrew, Charlotte and Clara.
Andy Camp
Vice President of Business Development, NextSite, LLC
Andy Camp is the VP of Business Development for NextSite. Before joining the NextSite team he served as an economic development officer for Carroll County, Georgia and the City of LaGrange, Troup County, Georgia. A graduate of the McWhorter School of Building Science at Auburn University, he spent fourteen years in the construction and development industries prior to entering economic development. His previous construction experience includes two hospitals, multiple data centers, and academic buildings for universities. For developers, he consulted on numerous industrial, commercial and residential land developments including two LEED certified projects. While responsible for growing local economies, his communities added over 5,300 jobs on the strength of their automotive, food and machinery sectors. He is a member of Leadership Georgia Class of 2015, a professional land surveyor in three states, a LEED AP and a member of ICSC. Husband to Molly; father to Walker and Rory; plus an avid turkey hunter and fly fisherman.
Rennie Curran
CEO, Game Changer Ga. LLC
Rennie Curran is a former professional athlete who currently serves as an active Keynote Speaker, Author, and the CEO of Game Changer Coaching. Recently Inducted into the Gwinnett County Sports Hall Of Fame, he use's his platform to inspire students, athletes, and business professionals to reach their fullest potential.
Born in Atlanta, GA and the son of Liberian immigrants, Curran has a diverse background with humble beginnings. He began his football career at Brookwood High School in Snellville, GA becoming the all-time leading tackler in Gwinnett County history. He was initially considered undersized according to various critics, but quickly silenced the doubters by exploding onto the field as a true freshman at the University of Georgia. His experiences of overcoming many circumstances to reach his childhood dream of becoming a 3-time All American, Butkus Award Finalist, permanent team Captain, a 3rd round draft pick in the 2010 NFL Draft (Tennessee Titans) and transitioning into becoming a successful entrepreneur has given him a unique perspective on what it takes to handle adversity and maximize opportunities while having a positive impact on others. Through his innovative presentations he teaches individuals and organizations how to transform their personal and professional lives through leadership and personal development. Rennie has been counseling and inspiring people for many years. He is the CEO of Game Changer Coaching whose mission is to help elite athletes, business professionals, and executives become influential leaders by improving performance and building their brand.
In 2013, he published a motivational self-help book entitled 'Free Agent' The Intangibles for Overcoming Adversity and Times of Transition. This motivational self-help book discusses how to overcome adversity during the times of transition that we all face along our journey to achieve our dreams. He also has a newly released children's book entitled "What Does It Take to Be a Star" which was co-written with his 9 year old daughter Eleana Curran. The book taps into every child's curiosity to find their own personal greatness by helping them to realize that being a Star has less to do with your title and more to do with who you are as a person.
Rennie obtained a Bachelors of Business Administration from University of Georgia's Terry College of Business and a certification in personal development coaching from the Life Purpose Institute. He has been featured in USA Today, Fox Sports, ESPN College GameDay, The Huffington Post, BET, and much more. When Rennie is not speaking, coaching, or writing he is usually spending time with his daughter or catching up on one his favorite hobbies: music. He grew up playing the piano, drums, and viola. He is also a public servant who spends lots of time giving back through several organizations including: Boys and Girls Club, Fellowship of Christian Athletes, ALS Foundation, Boys Scouts of America, and many more. Curran is a man of faith, humility, integrity, and resilience.
David Denison
Project Manger, Georgia EMC
David Denison is a Project Manager for Georgia EMC, specializing in project research to assist in the recruitment of new industry to the State of Georgia in efforts to spur job creation and investment in communities statewide. Through David, Georgia EMC has access to a plethora of research capabilities including labor and wage analyses, demographic information, industry snapshots and insight, economic impact analysis, economic development publications, and several other abilities crucial to site locations and expansions. In addition to providing research, David also functions as a Project Manager for Georgia EMC, primarily focused on industrial and commercial industries.
Prior to joining Georgia EMC in August 2017, David was a Project Analyst at the Georgia Department of Economic Development, performing much of the same research aforementioned in addition to administering the Georgia InSite platform, the State's official database of commercial and industrial properties statewide. David also spent time at the Department's Workforce Division as a Compliance Specialist where he developed and established new Equal Opportunity monitoring tools to assist local communities and Workforce Innovation and Opportunity Act (WIOA) participants. David is a Savannah, GA native and received a degree in Economics from Armstrong State University.
Meghan Duke, EDFP
Economic Development Director, West Point Development Authority and City of West Point
Meghan is a next-generation economic developer who is passionate about collaborating with others to see cities transform creating stronger communities in which to live, work, play and learn. As the Economic Development Director for the West Point Development Authority and City of West Point, Meghan develops, organizes, and executes strategic plan designed to achieve the City of West Point's economic development goals and objectives to stimulate expansion of existing industry, and effective recruitment of new business.
Meghan serves on a variety of professional boards and associations including the Georgia Economic Developers Association, LaGrange-Troup County Chamber of Commerce Board of Directors, Troup County Center for Strategic Planning, ThINC. College & Career Academy, The Valley Partnership Joint Development Authority, and GeorgiaForward.
She is a graduate of the Georgia Academy for Economic Development and participated in GeorgiaForward's Young Gamechanger Dublin-Laurens County program in the Spring of 2014. Meghan is a recipient of Southern Economic Development Council's 2015 Chairman's Award as well as Georgia Economic Development Association's Penn Worden Professional Development grant and 2017 Committee Chair of the Year award.
A native of Georgia, she holds a Mass Media Arts degree from Grady College of Journalism and Mass Communication and Terry College of Business Certificate in Music Business at the University of Georgia.
Michelle Elliott
Operations Coordinator, The University of Georgia Archway Partnership
Michelle Elliott joined the Archway Partnership in 2011 and currently serves as the operations coordinator for Colquitt, McDuffie, Pulaski and Washington counties. In this role, she works with the Archway professional in each community, connecting them to the resources of the university, to address issues identified by local leaders.
Michelle came to Archway from the private sector, where she worked in the health care industry for the pharmaceutical company GlaxoSmithKline. Previously, she served as Archway professional in Pulaski County. Michelle has a Master of Public Administration from Georgia College & State University, and is completing her doctorate at Valdosta State University.
A Macon native, Michelle now makes her home in Warner Robins, Georgia with her husband Jim.
Mill Graves
Director of Economic Development, Electric Cities of Georgia
Mill currently serves as Director of Economic Development for ECG. During his 5.5 year tenure he has worked with rural and urban communities across Georgia in the areas of downtown revitalization, housing and community development, and retail and industrial recruitment.
Mill is a passionate community builder and catalyst who believes diverse participation among stakeholders is critical for generating and successfully implementing economic development strategies at the local level. His experiences in both small and large communities across all development sectors enables him to approach economic development holistically. Mill enjoys bringing creativity, context and a customized approach to community and business development assistance in ECG communities.
Prior to joining ECG, Mill served as an analyst and property manager for an investment group in Athens, GA. Mill also has experience working in planning review and development at the City of Charleson, SC, and as research analyst for a land use non-profit, Ten at the Top, in Greenville, SC. A native of Lexington, KY, Mill received a B.A. in History from Davidson College and a Master of City and Regional Planning from Clemson University.
Mill and his wife, Julianne, reside in Brookhaven with their daughter Penn. In his spare time he is an avid reader, enjoys the outdoors, and visiting his home state of Kentucky.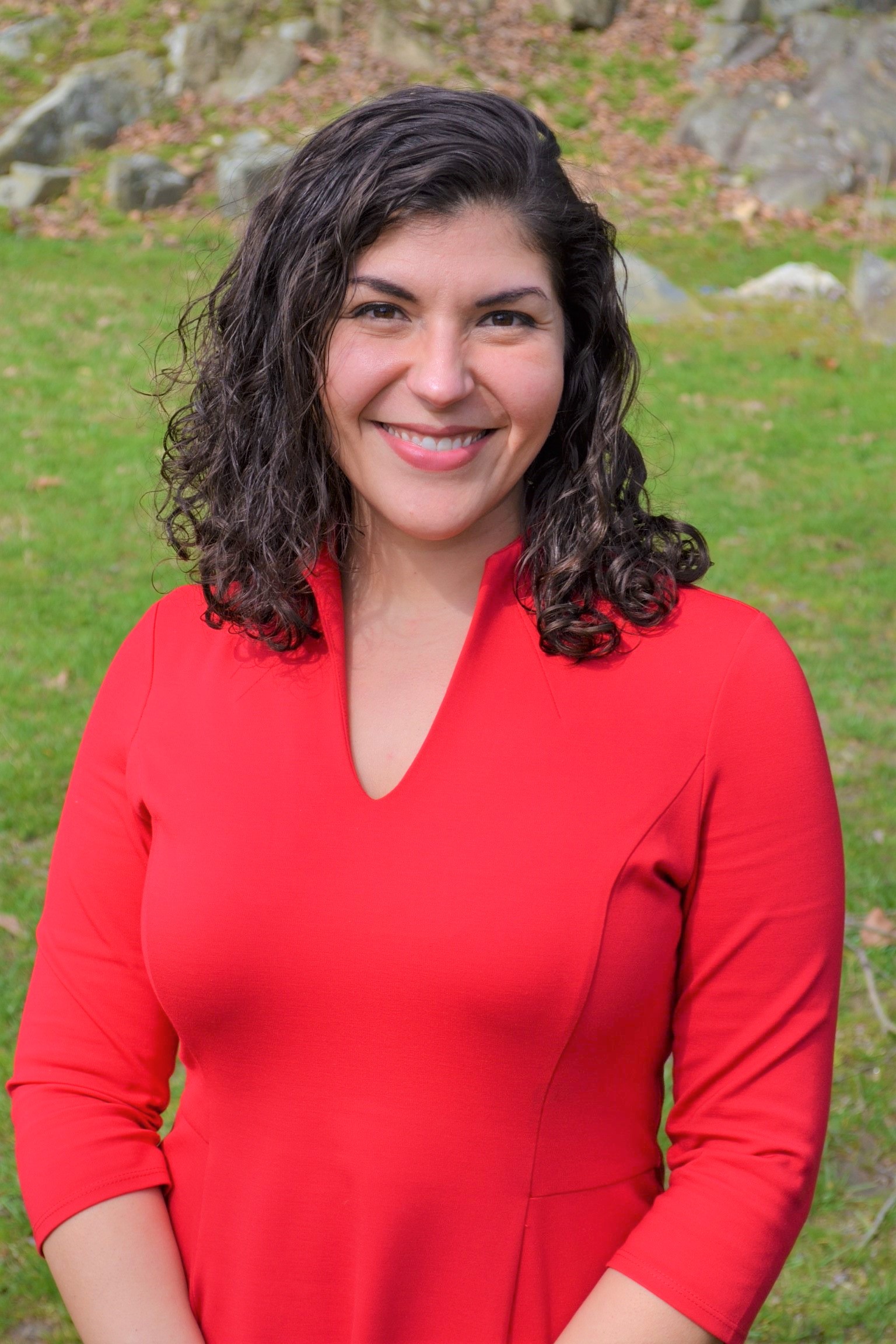 Christie Gribble
President, Fannin County Development Authority
Christie Gribble is the Executive Director of the Fannin County Development Authority (FCDA). The FCDA works on business retention, expansion and recruitment, workforce development, community development, etc. Fannin County is a rural mountain community with approximately 24,000 in population. The well-known County Seat is Blue Ridge. Christie, a native to Blue Ridge, has been in her role with the FCDA for 3.5 years. Prior to her career in Economic Development, Christie worked in large corporate settings in Birmingham, AL at Regions Bank and in Atlanta at EY and Deloitte. Christie serves as the chair for the GEDA Non-Traditional Economic Development Special Interest Group (SIG).
Mitch Griggs
Executive Director, Union County Development Authority
Mitch Griggs Executive Director of Union County Development Authority, Blairsville, GA – Feb 2008 to present
Executive Director of Stephens County Development Authority, Toccoa, GA – June 2005 to Feb 2008
Program Manager, GA Dept. of Community Affairs, Atlanta, GA – Jan 1998 to June 2005
Planning Director, Lower Savannah Council of Govt's, Aiken, SC – Mar 1995 to Jan 1998
City Planner, GA Southern Altamaha Regional Development Center, Baxley, GA – May 1994 to Mar 1995
Regional Manager, Talley Leasing Company, Atlanta, GA – June 1992 to May 1994
BA Degree, Geography, University of Georgia, Athens GA, 1992; Honor Graduate; Gamma Theta Upsilon International Geography Honor Society, Golden Key International Honor Society Certified Economic Development Finance Professional, National Development Council; Graduate South Carolina Economic Developers School Member, Georgia Economic Developers Association (GEDA); Chair, GEDA Rural Development & Membership Services Committees and Board of Directors; Director & Secretary, Joint Development Authority of Fannin, Towns & Union Counties; Member, Blairsville-Union County Chamber of Commerce Board of Directors; Chair, GA Mtn Comprehensive Economic Development Strategy Committee; Member, American Planning Association; Member, Georgia Mountains Regional Commission Board of Directors; Member, Georgia Mountains Workforce Development Board of Directors; Member, University of North Georiga Community Advisory Board; Member, North Georgia Network Community Advisory Board; Member, Rotary Club of Union County; Member, Union County FERST Foundation Board; Member, Blairsville Council Knights of Columbus; Member, Benevolent & Protective Order of Elks.
Barbara Grogan
President, Moultrie Colquitt County Development Authority
Barbara Grogan serves as President of the Moultrie Colquitt County Development Authority. Prior to the Authority, Grogan worked with the UGA Archway Partnership, and previously the US House of Representatives. Grogan has worked with manufacturing, call center, agribusiness, retail and commercial developments, as well as community development topics which drive the ability of a community to grow economically.
Jan Hackett
President, Fannin County Chamber of Commerce
Jan Hackett has been President of the Fannin County Chamber of Commerce for the past 17 years. In that position she also acts as Director of Tourism for Blue Ridge and Fannin County. She was previously Director of Economic Development for the Greater Rome Chamber for seven years and Main Street Manager for the City of Rome for six, giving her broad experience in community and economic development.
Jamie Jordan
Programs & Business Services Director for the Office of Workforce Development

, Technical College System of Georgia

Jamie Jordan is the Programs & Business Services Director for the Office of Workforce Development at the Technical College System of Georgia (TCSG). In this role, he oversees the WIOA Programs, Business Services, Apprenticeship, and Strategic Populations teams for WorkSource Georgia. Previously, Jamie served as the High Demand Career Initiative (HDCI) Program Manager for the Georgia Department of Economic Development (GDEcD). Managing HDCI from its inception when launched by Governor Deal in 2014, Jamie actualized the governor's vision of an initiative to make Georgia's workforce and education efforts cooperatively more responsive to private sector demands. Prior to the role with HDCI, Jamie served as the Liaison to the State Workforce Development Board for GDEcD.

Jamie is a two-time graduate of the University of Georgia, where he graduated with a bachelor's degree in Political Science and a master's degree in Business Administration from the Terry College of Business. He was a member of the inaugural class of the Miller Leadership Academy. He is a native of Griffin, Georgia and currently resides in Atlanta.
Sally Kilpartick
Senior Vice President, Cornerstone Government Affairs
Sally Kilpatrick advises a diverse set of clients on state legislative and regulatory issues with a focus on healthcare, energy, education and economic development policy. Sally joined Cornerstone's Atlanta, Georgia office in September 2015 and has more than 10 years of experience providing strategic advice to the private sector. Prior to joining Cornerstone, Sally served as Vice President of Government Affairs at the Georgia Chamber of Commerce. .
Greg King, CEcD
Associate Vice President for Economic Development, Georgia Institute of Technology
Greg King serves as Georgia Tech's Associate VP for Economic Development, where he develops key relationships that leverage the Institute's strengths in education, research, and innovation. Working closely with corporate partners, he assists them in creating meaningful engagements across campus as well as working with them to establish innovation and technology centers at Technology Square or near campus. In support of the state's economic development efforts he and his team identify and mobilize the university resources for those companies considering relocation to Georgia, as well as working with them after location to establish comprehensive campus-wide partnerships. Greg has also worked closely with regional economic development agencies and local communities in support of their growth goals. Greg served as an officer in the US Navy for over two decades in a variety of executive, staff, and operational assignments worldwide. He holds a Bachelor of Science in Industrial Management from Georgia Tech, a Masters of Arts in Economics from the University of Oklahoma, and was a Fulbright Scholar representing university-industry collaboration and economic development. He is a certified economic developer (CEcD).
Camila Knowles
Senior Vice President & Counsel, Cornerstone Government Affairs
Camila Knowles is senior vice president and counsel at Cornerstone Government Affairs based in their Atlanta, GA office. She joined the firm after serving in Governor Nathan Deal's cabinet as Commissioner of the Georgia Department of Community Affairs (DCA) from January 2015 – October 2017.
Prior to her service in the Deal Administration, she was chief of staff to U.S. Senator Saxby Chambliss, a position she was tapped for after serving in several capacities on the Senator's staff for 10 years. Camila began her career in Washington as a legislative aide to U.S. Senator Kay Bailey Hutchison of Texas.
She holds an A.B. in History from Harvard, from which she graduated with cum laude distinction, and a law degree from Georgetown University. She is a member of the State Bar of North Carolina.
Camila is a member of the 2014 class of Leadership Georgia, a 2019 Leadership Georgia Program Chair, a member of the Georgia Public Broadcasting Commission Board, the Georgia 4-H Foundation Board, and an alumni interviewer for Harvard. She is also visiting instructor at the University of Georgia Law School. She resides in Atlanta with her husband Sean and their four children. Camila is an active member of Peachtree Road United Methodist Church, where she serves on the church's Staff-Parish Council, the Preschool board of directors, and teaches kindergarten Sunday School with her husband.
Harriet Langford
Founder & President, The Ray
Harriet Anderson Langford is the Founder and President of The Ray and a Trustee of the Ray C. Anderson Foundation. In 2014, Harriet secured a memorial highway designation on I-85 in memory of her late father and corporate sustainability pioneer, Ray Anderson. She quickly realized the incompatibility of "the greenest CEO's" name on a highway – a disproportionate contributor to global carbon pollution. In righting that wrong, Harriet founded The Ray which she spearheads towards the goal of a zero carbon, zero waste, and zero death highway. Prior to founding The Ray, Harriet spent over 30 years serving in numerous nonprofit leadership roles in her local community. She is a past board member of the Georgia Conservancy and Sustainable Atlanta and a past member of the Troup County Strategic Planning Committee. Harriet also serves on the board of the Biophilic Institute. In addition to her roles in the nonprofit world, Harriet owned a specialty printing business in her hometown of LaGrange, Georgia. Harriet feels passionately about sharing her experience and has taken the main stage at conferences like Verge and has given a TEDx talk. In 2018 Harriet received the Red Cross "Hometown Hero Award" in recognition of her lifelong efforts in her community.
Scott McMurray
Interim Deputy Commissioner, Global Commerce, Georgia Department of Economic Development
Scott McMurray serves as Interim Deputy Commissioner, Global Commerce for the Georgia Department of Economic Development (GDEcD). In this role, he leads Georgia's team focused on job creation and investment through locating new and expanding businesses, as well as growing small businesses. The Global Commerce team includes statewide and existing industry project teams, small business, and Georgia's international representatives in 12 strategic global markets around the world.
Mr. McMurray joined GDEcD in 2005 as a project manager. Prior to joining GDEcD, he held management positions with Warehouse California Corp. and Overseas Operations Export Management, both of Los Angeles, CA. From 1988 until 1993, Scott worked as both a public high school English teacher and college instructor in Miyazaki, Japan. From 1993 until 1996, he held a position as an import manager for a retail store chain in southwestern Japan.
Mr. McMurray serves on the board of directors of the Georgia Foreign Trade Zone and the Japan-America Society of Georgia.
A native of North Andover, MA, Scott holds bachelor's degrees in English Literature and in Economics as well as M.A. in English Literature from Emory University. Scott also holds an associate's degree in the Japanese Language from Southern Japan International College in Miyazaki, Japan. Scott currently resides in Atlanta.
Dr. Laura Meadows
Director, The University of Georgia, Carl Vinson Institute of Government
As director of the Carl Vinson Institute of Government, Laura Meadows coordinates the efforts of more than 140 employees who provide technical assistance, applied research, technology solutions, and training and development services to governments in Georgia and internationally.
Dr. Meadows joined the Institute of Government in 2009 and was appointed permanent director in February 2012. She has an extensive career in public service, working with state and local governments on a variety of issues such as planning, housing, infrastructure development, and facilitating community development and economic growth efforts. Prior to her work with the university, Dr. Meadows served in several executive positions at the state and federal levels, including commissioner of the Georgia Department of Community Affairs, the first executive director of the OneGeorgia Authority, assistant secretary of state, and state director of the U.S. Department of Agriculture's Rural Development program.
Kaitlin McShea Messich
Public Service Asistant, The University of Georgia, Carl Vinson Institute of Government
Kaitlin Messich joined the Institute of Government's Planning and Environmental Services Unit in 2013. Passionate about designing communities to improve the quality of life for all Georgia residents, she focuses on community branding and strategic visioning plans. Since 2013, Kaitlin has completed more than 40 projects as part of the Georgia Downtown Renaissance Partnership, a master-planning process that features a three-phase community visioning and strategic planning process. Kaitlin creates research-based, context sensitive designs, including adaptive reuse concepts, community branding packages, space programming, and placemaking. Her background is in historic preservation, graphic design, interior design, political science, and the visual arts.
Education:
Bachelor of Arts, Political Science, Presbyterian College, 2007

Master of Historic Preservation, University of Georgia, 2010

Master of Fine Arts, Interior Design, University of Georgia, 2013

Certificate in Creative Placemaking, New Hampshire Institute of Art (expected June 2019)
Christopher Nunn
Commissioner, Department of Community Affairs
Christopher Nunn was appointed Commissioner of the Georgia Department of Community Affairs (DCA) by Governor Nathan Deal in September 2017. At DCA, he leads state efforts to ensure that by creating and supporting workforce housing, community infrastructure, downtown development and economic development, communities are prepared for opportunities to meet Governor Deal's top priority of creating jobs across the state. DCA manages nearly $300 million each year of state and federal dollars through its 65 programs, providing funding and technical assistance throughout Georgia, and partnering with local communities to create a climate of success for Georgia's families and businesses.
Prior to his role at DCA, Commissioner Nunn served as Commissioner of the Department of Administrative Services (DOAS). And before joining DOAS, Commissioner Nunn was Deputy Commissioner for Community Development & Finance at DCA, where he led efforts to support community and economic development activities.
Scott Poag, CEcD
Director of Business Development, W&A Engineering
Scott serves as the Director of Business Development for W&A Engineering, a multi-disciplinary engineering firm with offices in Athens, GA and Nashville, TN. In this role, he leads the overall business development and marketing efforts of the firm as well as providing economic development consulting services to clients. Scott served on the local side of economic development for almost a decade in both Georgia and North Carolina, announcing over $1,300,000,000 in new capital investments and over 6,800 net new jobs. He has successfully worked with a full range of companies from startup to Fortune 500. His leadership has also successfully supported various workforce development, entrepreneurial, and legislative initiatives.
Monica Scott
Senior Research Analyst, Electric Cities of Georgia
As a Senior Research Analyst in the Office of Economic and Community Development at Electric Cities of Georgia (ECG), Monica has supported a wide variety of projects. Since joining ECG, Monica has completed economic impact analyses, real estate market research, industry and supply chain reports, industry overviews, company intelligence reports, and market studies. With the rest of the ECG team, Monica works to support ECG member communities in site selection, planning, and marketing efforts. In addition, Monica provides custom research in support of business retention and recruitment efforts throughout the state of Georgia. Monica lends expertise to the team by way of her background in academic research and statistics, which includes experience with advanced predictive and descriptive analytics, survey and focus group design, data visualization, and data-driven decision analysis. Monica has a particular interest in community development analysis and planning, and especially enjoys working in support of downtown revitalization and community building.
Monica holds a Master of Science degree in Physics from Georgia State University, a MicroMasters in Analytics from Georgia Institute of Technology, and a Bachelor of Science degree in Physics and Astronomy from the University of Georgia. Prior to joining ECG, Monica has been a graduate researcher and instructor at Georgia State and a K12 teacher in Memphis, Tennessee.
Saralyn Stafford
Rural Development Manager; Director's Office,

The University of Georgia, Carl Vinson Institute of Government

Saralyn is the Rural Development Manager for the Carl Vinson Institute of Government within UGA Public Service and Outreach . She covers south Georgia, providing local community leaders with information and resources to assist with community development, and facilitating solutions involving UGA 's Public Service and Outreach resources and programs. She previously served over 15 years with the GA Dept of Community Affairs in community development, including directing the Georgia Academy for Economic Development. Prior to that, she served as a local economic developer in three south Georgia communities. She and her husband, Marvin, live in Coffee County.

Robbie Swan
Broker, Watkins Real Estate Group
Robbie joined Watkins Real Estate Group in 2015 as a Development Associate responsible for financial and cash flow analysis, location prioritization, and all tenant and investor prospectus packages. Robbie Is now responsible for all Grocery Anchored Shopping Center Developments in Atlanta, Nashville, and Charlotte for Watkins and supports all Watkins multifamily and mixed use developments. These duties include but not limited to land acquisition, entitlements, lease negotiations, cash flow modeling, budgeting, construction management, leasing, disposition.

Dent Temples
Founder, The Temples Company
Dent began at age 14 bagging groceries at Piggly Wiggly in Vidalia and ended his career with Piggly Wiggly Southern/Brunos as the Senior Vice President of Distribution and Real Estate. In 1992, he founded The Temples Company.
The Temples Company is a commercial only real estate company that handles primarily retail and industrial real estate. In 2018, The Temples Company leased, sold, purchased, managed and/or collected lease payments in 53 cities in 3 states. Its primary emphasis is in non-metro markets. The Temples Company is based in Vidalia, Georgia, and considers its primary territory about 3 to 4 hours in any direction from there.
In any given year, 10 to 20% of The Temples Company's volume comes from representing tenants in finding locations. For example, over the past years, The Temples Company represented one auto parts chain with finding over 100 locations, a rent to own furniture company in finding over 50 locations, have found locations for 30 motels, and are currently representing 4 restaurant/fast food users in finding sites in various markets in Georgia, South Carolina and Florida.
The Temples Company also assists major retailers with the disposition of their surplus stores. It has represented firms such as Rite Aid, CVS, Dillards, Aarons, Bridgestone, Michaels, Advance Auto Parts, Dollar General and other retailers in disposing of their surplus locations.
You have probably seen the green and white signs as you travel around Georgia because in addition to the real estate activities mentioned, we currently have retail space or outparcels listed for lease or sale in 39 cities in Georgia.
Tracey Ussery
Community and Economic Development, Georgia Power Company
Tracey Ussery heads up one of the most important aspects of economic development-- the Research team. Tracey supports the other researchers while providing data and analytics support to statewide economic development projects and the department's 10 regional community managers. She develops targeted industry publications, GIS maps, demographics, and presentation support for groups visiting the Georgia Experience Center. Tracey joined the Georgia Power team in 1999, previously having worked as a junior consultant with Jacobs Engineering. Tracey also has expertise in database design and industry analysis, as well as finding meaningful and creative ways to present data.
Along with less than 25 people in North America, Tracey is a Certified Community Researcher (CCR), a designation given by ACCRA/C2ER. She has a Bachelor's degree in Marketing from the University of Georgia, and currently serves on the Executive Committee of the Atlanta Economics Club. She is also a member of the Georgia Economic Developer's Association (GEDA), and is the chair of the Community & Economic Development's Great Place to Work committee.
Dr. Barbara Wall
State Director, Career, Technical and Agricultural Education, Department of Education
Dr. Barbara M. Wall is a passionate and dedicated Career, Technical, and Agricultural Education (CTAE) educator who has CTAE teaching experience in middle and high schools, as well as administrative experience at school, district and state levels. She has worked in small, medium and large school districts to include Wilkinson, Baldwin and Houston Counties.
She has earned three degrees from Georgia College & State University: Bachelor of Science in Home Economics, Master of Home Economics and a Specialist in Education, Supervision and Administration. Dr. Wall also holds a Doctor of Education in Workforce Education Development from the University of Georgia. Her dissertation was Variables That Impact Work Ethic of High School Career and Technical Seniors in a Central Georgia School District. Dr. Wall has received numerous awards recognizing her as an outstanding teacher and administrator. She has also served in many leadership capacities in various professional organizations. Currently she serves at the Georgia Department of Education as the CTAE State Director.
Zachray Welch
Banker, United Community Bank
Zachary Welch is a banker in the McCaysville, GA and has become very involved in the Community. Zachary serves as the Chair for the RSVP Steering Committee and Chair of the McCaysville Revitalization Committee.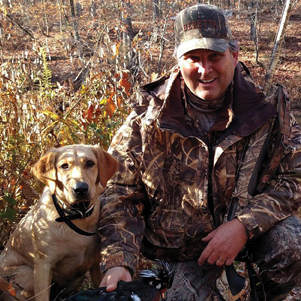 Mike Worley
President & CEO, Georgia Wildlife Federation
Mike Worley, President and CEO of the Georgia Wildlife Federation, is a lifelong outdoors enthusiast. Prior to joining GWF in 2015, Mike had a successful 32 year career at Georgia Power, where he held positions in environmental affairs, legislative affairs, region operations, and community and economic development.
Mike chairs the Georgia's Prescribed Fire Council, is vice-chair of the Georgia Outdoor Stewardship Coalition, and is a member of the Georgia Water Coalition Leadership Team and the Ossabaw Main House Study Committee. Mike is a leader of Georgia's nationally leading effort on R3 (Recruit, Retain and Reactivate) Hunting and Shooting Sports team. Mike recently served on the Joint House and Senate Study Committee on Stream Buffers in Georgia and is serving on the Stakeholder Advisory Board of the Georgia Soil and Water Conservation Commission. On a national level, Mike serves as co-chair of the National Wildlife Federation's Conservation Funding Caucus. He has a B.S. in Biology from the University of West Georgia and is a graduate of Emory's Goizuetta Executive Program. Mike is a former board member for Georgia Economic Developers Association.
Mike's outdoor interests include waterfowl and upland hunting, clays, and fishing. He is an avid hiker and kayaker. Mike brings enthusiasm and commitment to protecting and enhancing Georgia's natural resources. He is always excited to work on issues important to Georgia's hunters, anglers, and all who enjoy the outdoors. Mike has been married to Debbi for 40 years and has two children and three grandchildren.
Cal Wray
President, Augusta Economic Development Authority
Cal Wray began serving as the President of the Augusta Economic Development Authority in January 2018. The Augusta EDA works to recruit new manufacturing, distribution, assembly, and related industrial facilities to Augusta, Georgia as well as retail, commercial, and other developments that will create jobs and bring investment to all of Richmond County, Georgia. In addition to our recruitment of new companies, we pride ourselves on our existing industrial base and their continued investment and expansions in Richmond County.
Prior to arriving in Richmond County, Cal served as the Executive Director of the Clarksville‐Montgomery County Economic Development Council (EDC) and the Aspire Clarksville Foundation (Aspire) from March 2014 until January 2018. The EDC serves as a nonprofit marketing and support organization for the Clarksville Area Chamber of Commerce, Visit Clarksville (Convention and Visitors Bureau), and the Industrial Development Board of Montgomery County. The Partnership bridges efforts to bring new industries to Clarksville, support existing businesses, improve the quality of life of the community's workforce, and develop Montgomery County's tourism industry. The Aspire Clarksville Foundation serves as the privately‐funded economic development and community marketing initiative for Clarksville‐Montgomery County. Aspire applies in excess of $4 million dollars from private investors toward strategically planned economic development efforts for Clarksville and Montgomery County. During his tenure, the team recruited more than $960 million in capital investment and more than 1,000 jobs.